The song of the Reed Flute (Rumi)
from the online program Hymns of God, Cosmos, Humanity
DOWNLOAD MYSTERIES AND HYMNS OF GOD, COSMOS, HUMANITY (PDF)
Listen to the story of the reed (flute),
how it is complaining.
It is telling about separations.
Ever since I was severed from the reed field,
Men and women have lamented.
I want a heart torn, torn from separation,
so that I may explain the pain of yearning.
Anyone who has remained far from his roots
seeks a return to the time of his union.
I lamented in every gathering
I associated with those in bad or happy circumstances.
Everyone became a friend from his own opinion;
he did not seek my secrets from within me.
My secret is not far from my lament,
but eyes and ears do not have the light.
The body is not hidden from the soul,
nor the soul from the body;
but seeing the soul is not permitted.
The reed's cry is fire … it's not wind!
Whoever doesn't have this fire, may be nothing!
It is the fire of Love that fell into the reed.
It is the ferment of Love that fell into the wine.
The reed is the companion of anyone
who was severed from a friend.
Its melodies tore our veils.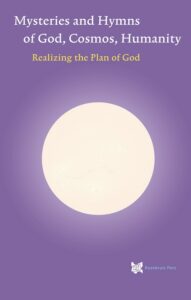 ORDER MYSTERIES OF GOD, COSMOS, HUMANITY AT ROZEKRUISPERS.COM