☆ GALA CONCERT ☆ GROTTE DE LOMBRIVES ☆ 11-09-2021 ☆ 20.30 -21.30 ☆
☆ FRANÇAIS ☆ DEUTSCH ☆ ENGLISH ☆ ESPAÑOL ☆
HESPÈRION XXI
De belangrijkste waarde van oude muziek ligt in haar vermogen om als universele artistieke taal de gevoelswaarde van onze voorouders over te brengen, hun emoties en ideeën, die de toehoorder nog steeds boeien. Met een repertoire dat varieert van de 10e tot de 18e eeuw is Hespèrion XXI voortdurend op zoek naar nieuwe ontmoetingen tussen Oost en West, met een duidelijke voorliefde om internationaal muzikaal erfgoed te integreren en te herstellen, met name in het Middellandse Zeegebied en in de muziek van de Nieuwe Wereld in Amerika. Het repertoire van Hespèrion XXI omvat onder meer werken uit het Sefardische repertoire, Castiliaanse romances, stukken uit de Spaanse Gouden Eeuw en de Europese landen.
Enkele van hun meest geprezen concerten waren Las Cantigas de Santa Maria van Alfonso X el Sabio, La Diàspora Sefardí, muziek uit Jeruzalem, Istanbul, Armenië, of de Folías Criollas. Dankzij het geweldige werk van de vele muzikanten en medewerkers die al die jaren aan het ensemble hebben deelgenomen, speelt Hespèrion XXI nog steeds een sleutelrol bij het herstel en de herwaardering van het muzikale erfgoed, met wereldwijde 15 gevolgen. Met meer dan 60 uitgebrachte cd's geeft de groep nu concerten over de hele wereld en neemt ze vaak deel aan internationale festivals voor oude muziek.
JORDI SAVALL
Jordi Savall is een van de meest veelzijdige musici van zijn generatie. Al meer dan vijftig jaar laat hij de wereld kennismaken met vergeten muzikale wonderen. Hij graaft deze oude muziek op uit de archieven en voert haar uit op zijn viola da gamba of als dirigent. Zijn activiteiten als concertartiest, pedagoog, onderzoeker en maker van nieuwe projecten, zowel muzikaal als cultureel, maken hem tot een van de hoofdrolspelers in de herwaardering van historische muziek. Samen met Montserrat Figueras richtte hij verschillende ensembles op, zoals Hespèrion XXI (1974), La Capella Reial de Catalunya (1987) en Le Concert des Nations (1989) waarmee hij een universum aan gevoel en schoonheid ontsluit en wereldwijd toegankelijk maakt voor miljoenen muziekliefhebbers.
In de loop van zijn carrière heeft hij uit dit middeleeuwse, renaissance, barokke en klassieke repertoire meer dan 230 platen opgenomen, met bijzondere aandacht voor het Spaanse en mediterrane muzikale erfgoed. Zijn werk is bekroond met tal van prijzen, zoals verschillende Midem Awards, International Classical Music Awards en een Grammy Award. In concerten slaat zijn muziek een brug tussen volkeren en culturen, die zeer verschillend zijn en soms zelfs met elkaar in conflict, en schept onderling begrip en vrede.
Het is dan ook geen toeval dat Jordi Savall in 2008 werd benoemd tot Ambassadeur van de Europese Unie voor interculturele dialoog en, samen met Montserrat Figueras, tot 'Artist for Peace', in het kader van het UNESCO Goodwill Ambassadors-programma. Zijn vruchtbare muzikale carrière is bekroond met zowel nationale als internationale prijzen en onderscheidingen, waaronder de prestigieuze Léonie Sonning-prijs, die wordt beschouwd als de Nobelprijs voor muziek. 'Jordi Savall getuigt van een oneindig divers gemeenschappelijk cultureel erfgoed. Hij is in onze tijd onmisbaar.' (The Guardian, 2011).
MARC MAUILLON
'Een zanger buiten iedere categorie, hoe kunnen we Marc Mauillon beter definiëren?' (Michel Parouty, Opéra Magazine 02/2017)
Door de omvang en de eigenheid van zijn repertoire, zijn zo herkenbare timbre en zijn perfecte dictie neemt Marc Mauillon een unieke en persoonlijke plaats in in de huidige muziekscene. Nu eens bariton, dan weer tenor, weet deze kameleon zijn kleur te laten samensmelten met de muziek, het repertoire of de personages die hij omarmt. Een greep uit zijn bereik: Mozart, Machaut, Monteverdi, Offenbach, Lully, Dupin, Rameau, Debussy, Caccini, Purcell, Poulenc, Strasnoy … Maar ook: W. Christie, M. Minkowski, R. Pichon, C. Rousset, A. Altinoglu, J. Savall, V. Dumestre, H. Niquet, E. Haïm, L. Campellone, M. Pascal, G. Jourdain … En verder: L. Hemleb, D. Warner, B. Lazar, I. Alexandre, R. Carsen, J. Mijnssen … laten we niet vergeten: P. Hamon, V. Biffi, A. Mauillon, G. Coppola, A. Le Bozec…
Van solo a capella met een eenvoudige begeleiding in akkoorden, tot de grote muziekvormen met koor en orkest, zoals de opera, draait hij zijn hand niet om voor de kamermuziek (die hem na aan het hart ligt) en beweegt hij zich opgewekt door tal van plaatsen en talen, tijdperken, stijlen en persoonlijkheden; steeds op zoek naar hoe hij zijn bijzondere stem het best kan laten weerklinken.
ANDREW LAWRENCE-KING
De virtuoze harpist Andrew Lawrence-King is een van 's werelds meest erkende vertolkers van de oude muziek. Hij is niet alleen bekend als orkestdirigent en dirigent van kamermuziekensembles, vindingrijke basso continuo speler, specialist op het gebied van de barokgestiek en operacomponist, maar wordt bovendien beschouwd als een van de grootste virtuozen op de arpa antiga. Al dirigerend vanuit zijn rol als basso continuo speler op de harp, het orgel, het clavecimbel of het psalterium, heeft hij talrijke opera's en oratorios 17 vertolkt in La Scala in Milaan, in de Sydney Opera House, in de Casals Hall in Tokyo, in de Berliner Philharmoniker, het Konzerthaus in Wenen, de Carnegie Hall in New York en het Palacio de Bellas Artes in Mexico City.
Het tijdschrift Gramophone beschreef zijn Bachrecital als 'betoverende muziek van ragfijne schoonheid, uitgevoerd met rustige en bedwelmende virtuositeit, gekoppeld aan een uitzonderlijke subtiliteit'. In 1994 richtte Andrew Lawrence-King het ensemble The Harp Consort op waarmee hij een reeks CD's opnam, die met talloze prijzen zijn bekroond. De opnames variëren van traditionele middeleeuwse liederen tot Zuid- Amerikaanse dansen tot talloze barokopera's. Hij doceert aan de Guildhall School of Music & Drama in Londen en aan de Royal Academy of Music in Kopenhagen, en geeft leiding aan Il Corago, aan de International Baroque Opera Studio en de OPERA OMNIA in Moskou. Ook is hij de vaste gastdirigent van het Concerto Copenhagen Orchestra. Binnenkort gaat de Academy of Basso Continuo online.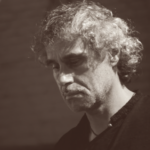 DIMITRI PSONIS
Dimitri Psonis begon in Athene, zijn geboortestad, met de studie van muzikale analyse, harmonie, contrapunt, Byzantijnse muziek en Griekse volksinstrumenten. Hij is een van de oprichters van de slagwerkgroepen Krustá, Aula del Conservatorio de Madrid, P'An-Ku en Trío de Marimbas Acroma. Hij werkte samen met het Teatro Clásico Nacional onder leiding van Adolfo Marsillach in de toneelstukken Fuenteovejuna en La Gran Sultana en ook met het theatergezelschap Dagoll Dagom in El Gran Mikado.
Hij werkt samen met veel oude muziekgroepen: Hespèrion XXI, Le Concert des Nations, Sema, Speculum, Ensemble Baroque de Limoges. Ook begeleidde hij vele zangers en muzikanten, waaronder: Elefthería Arvanitaki, Maria del Mar Bonet, Eliseo Parra en Javier Paxariño. In de afgelopen jaren heeft hij zich toegelegd op de studie en interpretatie van Ottomaanse klassieke muziek en populaire muziek uit Griekenland en Turkije en hun instrumenten: de Iraanse santur en tar, Turkse saz en oud, de Griekse santur en laouto en alle percussie-instrumenten van deze regio (zarb, riq, bendir…). Hij richtte de groep Metamorfósis op en later Misrab met Pedro Estevan en Ross Daly.
DOWNLOAD DE ENGELSTALIGE BROCHURE MET BEZIENSWAARDIGHEDEN IN DE ARIÈGE (PDF)