☆ GALAKONZERT ☆ GROTTE DE LOMBRIVES ☆ 11-09-2021 ☆ 20.30 -21.30 ☆ 
☆ FRANÇAIS ☆ ENGLISH ☆ ESPAÑOL ☆ NEDERLANDS ☆
ANMELDEN UND BEZAHLEN VIA EVENTBRITE
HESPÈRION XXI
Der besondere Wert der alten Musik liegt in ihrer Fähigkeit, als universelle künstlerische Sprache die emotionalen Werte unserer Vorfahren, ihre Emotionen und Ideen zu vermitteln, die den Hörer noch immer in ihren Bann ziehen. Mit einem Repertoire vom 10. bis 18. Jahrhundert sucht Hespèrion XXI ständig nach neuen Begegnungen zwischen Ost und West, mit einer klaren Vorliebe für die Integration und Wiederherstellung des internationalen musikalischen Erbes, insbesondere im Mittelmeerraum und in der Musik der Neuen Welt in Amerika.
Das Repertoire von Hespèrion XXI umfasst Werke aus dem sephardischen Repertoire,
kastilische Romanzen, Stücke aus dem spanischen Goldenen Zeitalter und europäischen
Ländern. Einige ihrer erfolgreichsten Konzerte waren Las Cantigas de Santa Maria von
Alfonso X el Sabio, La Diàspora Sefardí, Musik aus Jerusalem, Istanbul, Armenien oder
die Folías Criollas. Dank der großartigen Arbeit der vielen Musiker und Mitarbeiter, die im Laufe der Jahre Teil des Ensembles waren, spielt Hespèrion XXI noch immer eine
Schlüsselrolle bei der Wiederherstellung und Neubewertung des musikalischen Erbes
mit weltumspannenden Folgen. Mit über 60 veröffentlichten CDs gibt die Gruppe heute 15 Konzerte auf der ganzen Welt und nimmt häufig an internationalen Festivals für Alte Musik teil.
JORDI SAVALL
Jordi Savall ist einer der vielseitigsten Musiker seiner Generation. Seit mehr als fünfzig Jahren führt er die Welt in vergessene musikalische Wunder ein. Er gräbt diese alte Musik aus den Archiven aus und präsentiert sie auf seiner viola da gamba oder als Dirigent. Seine Tätigkeit als Konzertkünstler, Pädagoge, Forscher und Schöpfer neuer musikalischer und kultureller Projekte machen ihn zu einem der Protagonisten in der Aufarbeitung historischer Musik. Zusammen mit Montserrat Figueras gründete er mehrere Ensembles wie Hespèrion XXI (1974), La Capella Reial de Catalunya (1987) und Le Concert des Nations (1989), wodurch er ein Universum aus Gefühl und Schönheit erschließt und es Millionen von Musikliebhabern weltweit zugänglich macht.
Im Laufe seiner Karriere hat er aus diesem Repertoire aus Mittelalter, Renaissance, Barock und Klassik mehr als 230 Tonträger aufgenommen, mit besonderem Augenmerk auf das spanische und mediterrane musikalische Erbe. Seine Arbeit wurde mit zahlreichen Preisen ausgezeichnet, wie mehrere Midem Awards, International Classical Music Awards und ein Grammy Award. In Konzerten überbrückt seine Musik die Kluft zwischen unterschiedlichen Völkern und Kulturen, die manchmal sogar miteinander im Konflikt sind, und schafft gegenseitiges Verständnis und Frieden. Es ist daher kein Zufall, dass Jordi Savall 2008 im Rahmen des UNESCO-Programms Goodwill Ambassadors zum Botschafter der Europäischen Union für den interkulturellen Dialog und zusammen mit Montserrat Figueras zu "Artist for Peace" ernannt wurde.
Seine produktive musikalische Karriere findet in nationalen und internationalen
Preisen und Auszeichnungen ihre Bekrönung, darunter dem renommierten Léonie- Sonning-Preis, der als Nobelpreis für Musik gilt. "Jordi Savall zeugt von einem unendlich vielfältigen gemeinsamen Kulturerbe. Er ist in unserer Zeit unentbehrlich." (The Guardian, 2011).
MARC MAUILLON
'Ein Sänger außerhalb jeder Kategorie – könnte man Marc Mauillon besser beschreiben?' (Michel Parouty, Opéra Magazine 02/2017)
Aufgrund des Umfangs und der Individualität seines Repertoires, seines erkennbaren Timbres und seiner perfekten Diktion nimmt Marc Mauillon einen einzigartigen und persönlichen Platz in der aktuellen Musikszene ein. Mal Bariton und dann wieder Tenor, versteht dieses Chamäleon, seine Färbung mit der Musik, dem Repertoire oder den von ihm umarmten Charakteren zu verschmelzen.
Eine Auswahl aus seinem Repertoire: Mozart, Machaut, Monteverdi, Offenbach, Lully, Dupin, Rameau, Debussy, Caccini, Purcell, Poulenc, Strasnoy… Aber auch: W. Christie, M. Minkowski, R. Pichon, C. Rousset, A. Altinoglu, J. Savall, V. Dumestre, H. Niquet, E. Haïm, L. Campellone, M. Pascal, G. Jourdain… Und weiter: L. Hemleb, D. Warner, B. Lazar, I. Alexandre, R. Carsen, J. Mijnssen… Und nicht zu vergessen: P. Hamon, V. Biffi, A. Mauillon, G. Coppola, A. Le Bozec…
Von solo a capella mit einfacher Akkordbegleitung bis hin zu großen musikalischen Formen mit Chor und Orchester wie der Oper, schüttelt er die Kammermusik (die ihm am Herzen liegt) aus dem Ärmel, und er bewegt sich fröhlich durch viele Orte und Sprachen, Epochen, Stile und Persönlichkeiten, immer auf der Suche nach dem besten Weg, seine besondere Stimme erklingen zu lassen.
ANDREW LAWRENCE-KING
Der virtuose Harfenist Andrew Lawrence-King ist einer der weltweit anerkanntesten Interpreten der Alten Musik. Er ist nicht nur als Orchesterdirigent und Dirigent von Kammermusikensembles, als erfinderischer Basso-Continuo-Spieler, als Spezialist für barocke Gesten und als Opernkomponist bekannt, sondern gilt auch als einer der größten Virtuosen der arpa antiga. Ausgehend von seiner Rolle als Generalbassspieler 17 auf der Harfe, der Orgel, dem Cembalo oder dem Psalter, ist er in zahlreichen Opern und Oratorien an der Mailänder Scala, im Sydney Opera House, in der Casals Hall in Tokio, bei den Berliner Philharmonikern, im Konzerthaus in Wien, in der Carnegie Hall in New York und dem Palacio de Bellas Artes in Mexico City als Interpret aufgetreten. Die Zeitschrift Gramophone beschrieb sein Bachrecital als 'bezaubernde Musik von hauchdünner Schönheit, gespielt mit ruhiger und mitreißender Virtuosität, gepaart mit außergewöhnlicher Subtilität.'
1994 gründete Andrew Lawrence-King das Ensemble The Harp Consort, mit dem er eine Reihe von CDs aufnahm, die mit zahlreichen Preisen ausgezeichnet wurden. Die Aufnahmen reichen von traditionellen mittelalterlichen Liedern über südamerikanische Tänze bis hin zu unzähligen Barockopern. Er unterrichtet an der Guildhall School of Music & Drama in London und an der Royal Academy of Music in Kopenhagen und leitet Il Corago, das International Baroque Opera Studio und die OPERA OMNIA in Moskau. Außerdem ist er ständiger Gastdirigent des Concerto Copenhagen Orchestra. Bald geht die Academy of Basso Continuo online.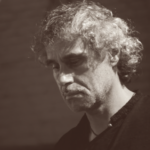 DIMITRI PSONIS
Dimitri Psonis begann in seiner Geburtsstadt Athen mit dem Studium der Musikanalyse und der Harmonielehre, des Kontrapunkts, der byzantinischen Musik und dem der griechischen Volksinstrumente. Er ist einer der Gründer der Percussion-Gruppen Krustá, Aula del Conservatorio de Madrid, P'An-Ku und Trio de Marimbas Acroma. Er arbeitete mit dem Teatro Clásico Nacional unter der Leitung von Adolfo Marsillach in den Stücken Fuenteovejuna und La Gran Sultana sowie mit der Theatergruppe Dagoll Dagom in El Gran Mikado zusammen. Er arbeitet mit vielen Gruppen für Alte Musik zusammen: Hespèrion XXI, Le Concert des Nations, Sema, Speculum, Ensemble Baroque de Limoges.
Er begleitete auch viele Sänger und Musiker, darunter: Elefthería Arvanitaki, Maria del Mar Bonet, Eliseo Parra und Javier Paxariño. In den letzten Jahren hat er sich dem Studium und der Interpretation osmanischer klassischer Musik und populärer Musik aus Griechenland und der Türkei und deren Instrumenten gewidmet: der iranischen Santur und der Tar, der türkischen Saz und der Oud, der griechischen Santur und der Laouto und aller Schlaginstrumente dieser Region (Zarb, Riq, Bendir). Er gründete mit Pedro Estevan und Ross Daly die Gruppe Metamorfósis und später Misrab.